Children's Class: Have A Go At… Painting a Landscape!
You don't need to leave town to see beautiful scenery these school holidays – you can paint it!
On January 18 2022, children aged 8-13 are invited to join us at the Feilding Art Centre to have a go at painting landscapes. Guided by experienced teacher and accomplished artist, Eris Newson, each student will learn the techniques required to produce a painting that transports them to another place.
Students will need to bring a photo of the scene they'd like to paint.
All other materials, plus morning tea, are included in the ticket price – $3 from Eventfinda or visit the Art Centre to register in person.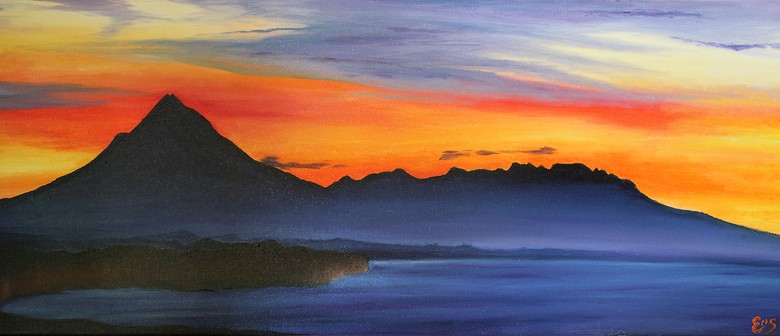 Life Drawing
Untutored Life Drawing – Monday 6th and 13th of December from 12pm to 2pm
In this series of life drawing sessions, you will be able to test and refine your observational drawing skills in a relaxed, social environment.
For drawing beginners, this is a great excuse to try out new subject matter, while experts may wish to come along and practice their technique.
Classes are casual and untutored – you can call the Art Centre book in advance, or drop in and pay on the day. Entry is $10 per person.
We have an unclothed model to draw from, so the session is limited to those over the age of 18.
Have-A-Go Sessions
Have-A-Go sessions run in the mornings, Tuesday through Friday, in our downstairs workspace. They are a casual group open to all who want to participate.
Want to come along? Bring your materials and a donation (recommended $3) to any of the following sessions:
Tuesday 10am: Artists of all levels and mediums
Wednesday 10am: Experienced artists
Thursday 10am: Artists of all levels and mediums
Friday 10am: Fibre art
Let's Weave Together
If you want to get your weave on and would like some company, come and join us… you can share your skills and knowledge of raranga or just sit, chat and weave.
1.00pm-4.00pm
$3 recommended koha
If you would like more information please contact Karen: 02102255008
Want to host a workshop or deliver a class at the Art Centre?
Call (06) 323 2323